Account Login
Egg Donor Software, Made Simple.
Software built to recruit egg donors and deliver a first-class experience for your intended parents.
Trusted by over 90 clinics, agencies & frozen egg banks
What We Do
We provide software that helps egg donor programs grow.
For donors, we deliver a millennial-friendly prescreen & full questionnaire.
Your intended parents can view interactive egg donor profiles to decide who they'd like to match with. You can choose to send IPs donor profiles one at a time, or show them your entire donor pool.
Your team has access to an admin panel to easily manage your donors and intended parents.
Finally, we created marketing analytics that can track the effectiveness of your donor advertising to help grow your donor pool.
Not only can our software help you, our team can too! We love servicing the IVF industry and customizing our software to your unique needs.
View Donor Questionnaire Screenshots
View Donor Matching Screenshots
How can we help your clinic or frozen egg bank?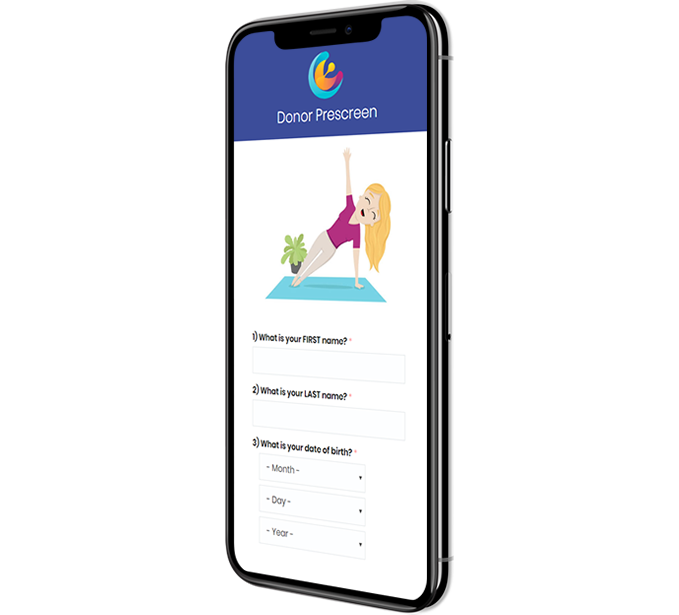 Meet donors where they are - on their phones
Grow your egg donor pool
EDC's mobile-friendly donor questionnaires are optimized for speed, saving donors time and inspiring them to complete your clinic or frozen egg bank screening process.
Donors love:

Filling out the prescreen and full questionnaires on their phone
How quick our questionnaires can be filled out by hiding unncessary questions. For example, if a donor says they've never been pregnant we hide all the questions about their prior pregnancies.
Receiving an instant decision on their prescreens
Receiving automated reminder emails when they haven't finished filling out your full questionnaire
Click to learn about donor screening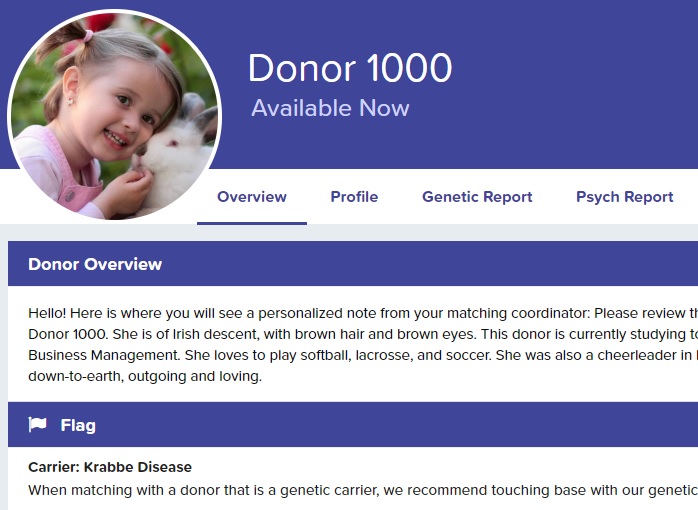 Beautiful Donor Profiles
Delight intended parents
Our donor matching platform makes it simple for intended parents to review your donor profiles on their desktop or mobile devices.
IPs love:

Viewing donor profiles instantly on their phone or computer
For egg donor programs that share their entire pool, intended parents enjoy an easy to use search page to help them find a donor.
High-resolution donor photo galleries
Interactive donor questionnaire answers
Entering feedback for their coordinator directly in EDC
Click to learn about donor matching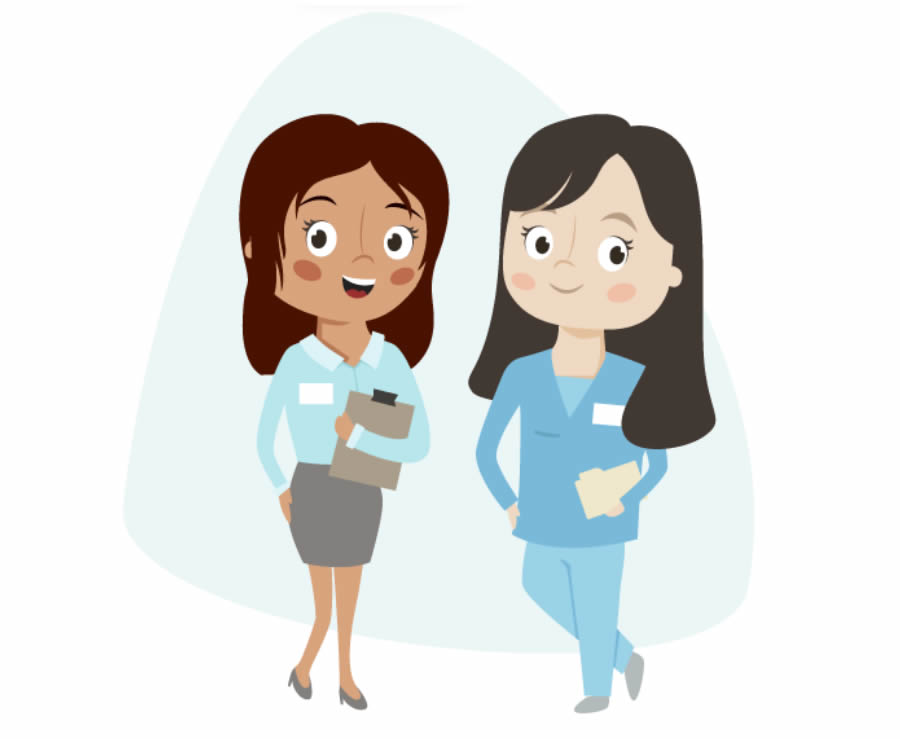 Save your coordinators time
Egg Donor Connect's ("EDC") donor matching & screening software makes managing third party easier than ever.
Coordinators love:

More donors applying to be in their donor pool - clinics and agencies report receiving 60%+ more donors applying each month after they switch to us
All the time they save, like when we automatically pass or fail donors based on their prescreen
The positive intended parent & donor feedback they receive.
How easy the software is to use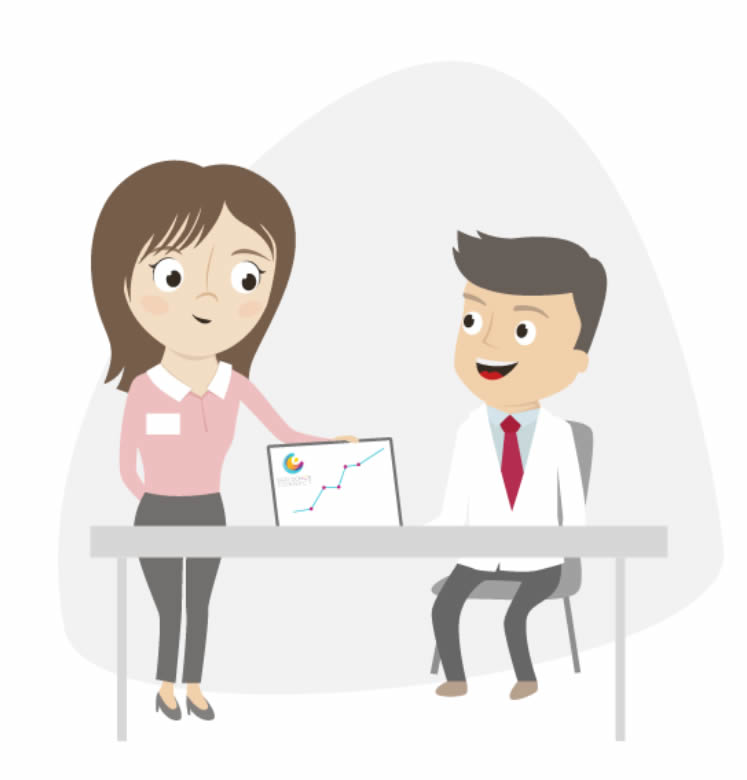 Improve your marketing ROI
We have created a ton of tools for your marketing team to help track and improve every dollar you spend to attract new donors.
Marketing teams love:

EDC's intergration with Google Adwords, Instagram and Facebook Ads.
Seeing an exact ROI on your advertising campaigns - how many donors applied, how many finished the questionnaire, and how many were added to your donor pool.
Tracking the growth of your donor pool, and alerting you when you are low on a specific type of donor. For instance, maybe you have a large donor pool but you are low on brunette donors, donors with higher education, or asian donors.
"We can not stress enough how much EDC has changed our Egg Donor Program. It has given us the ability to present parents with a beautiful and user friendly egg donor database. EDC has more than doubled our egg donor database with great candidates, giving our Intended Parents more options to choose what egg donor to select for their journey to parenthood."
Linda A.


Practice Manager
New England Fertility Institute
Stamford, CT

"We appreciate the entire EDC team, especially your willingness to brainstorm with us and develop things outside of just providing your software. I must say you guys make it so much easier to keep up with my donors and embryos then the other company we used. EDC is very well organized and easy to navigate. I am very pleased with everything so far and so are my recipients! I'm glad Brian took a leap and reached out to me last year!"
Jayme B.


Donor Egg & Embryo Program Coordinator
Center for Reproductive Health
Nashville, TN

"Egg Donor Connect is a cutting edge and innovative donor recruitment, screening, and recipient matching product! The ease and flow of the website makes the process for donors, recipients, and the clinic effortless! Egg Donor Connect has modernized the donor recruitment and recipient matching experience and made it an enjoyable, fun, and easy process for everyone.

Working with the team at Egg Donor Connect has been one of the best experiences and I would definitely recommend them to all clinics and agencies that work with egg donors! "
Kayla J.


Egg Donor Program Coordinator
Northern California Fertility Medical Center
Sacramento, CA