1.

What is autosomal recessive inheritance?

We each inherit two copies of every gene - one from our egg provider and one from our sperm provider. Autosomal recessive diseases are those that occur when someone has a gene variant in both copies of a certain gene, having inherited one copy from the egg and the other from the sperm. Individuals who carry only one variant for a recessive disease are referred to as "carriers" and generally do not have any symptoms of the disease - or knowledge that they are carriers - since having one working copy of the gene is enough to keep them healthy.

There is only a high risk for a child to inherit an autosomal recessive disease if both you, the donor, and the sperm provider are carriers of variants in the same gene: in that case, there is a 25% chance for the two variants to come together and lead to an affected child. This situation can be avoided through proper testing of you and the sperm provider. If the sperm provider tests normal (negative) for changes in any genes you carry, and you test negative for changes in any genes the sperm provider carries, most of the time this is a good genetic match. The chance for the intended parents' child to have a recessive condition associated with any of the genes tested will be very low.
2.

What is X-linked inheritance?

Typically, females have two X chromosomes while males have one X and Y chromosome. For X-linked conditions (those for which the gene variant is located on the X chromosome), males who have a variant are usually affected with the condition, while females are considered carriers. Since females have a second X chromosome that is working normally, carriers often do not have any symptoms of X-linked condition (although for some conditions, they may). Female carriers have a chance to pass on the condition, however: there is a 25% risk for them to have an affected male offspring (as well as a 25% chance for a carrier female offspring). With X-linked conditions, therefore, an egg donor alone being a carrier is enough to put their genetic offspring at risk for the disease. Most carrier screening tests include testing for several X-linked conditions.
3.

How is the testing done?

The healthcare provider (usually, a physician or nurse practitioner a fertility clinic) who orders your test will have your sample sent to a particular genetics laboratory, either after a blood draw at a clinic or through a saliva or cheek swab kit that is sent to you in the mail. It usually takes about 2-3 weeks from the time the sample is received by the lab for the clinic, and you, to receive your results.

In the past, decisions about which exact recessive genes a person should be tested for were guided by one's ethnicity; you only would have been tested for diseases that are most common in your ethnic group. However, the decreasing cost of DNA testing - combined with the knowledge that any of us can carry a variant in any gene, regardless of our ethnicity - has changed this approach. Now it is common for every egg donor applicant to be tested for a large panel of more than 100 genes.

Because of the importance of this information in the donor matching process, the American Society for Reproductive Medicine - the organization that creates recommendations for screening egg donors - recommends that all donors have basic carrier screening, and states that larger test panels are also appropriate.
4.

What types of conditions are included in carrier screening? What will I learn?

Carrier screening generally tests for recessive genes that cause moderate or severe childhood diseases, lead to a shorter life expectancy, cause disability, and/or have no treatments available. However, carriers of milder, adult-onset, and treatable conditions are sometimes detected on these panels as well.

Most people - even those who are healthy and have a completely healthy family - are found to carry one or more gene variants on carrier screening. Depending on the number of genes tested and the particular test, about 70-80% of healthy donor applicants will test positive as a carrier of one or more recessive diseases if a large panel is ordered. It can be surprising to learn that it is actually more common to have a positive ("abnormal") carrier screen than to have a negative ("normal") test result. Most egg donor applicants who are found to be a carrier of one or more recessive diseases have not seen these conditions in their family since even though other family members might also be carriers, carriers are generally healthy.
5.

What if I have a positive carrier screen? How do my results affect my ability to become a donor or to be matched?

Most of the time, having a positive carrier screen result will not prevent you from being able to donate your eggs. Intended parents are usually informed up front that most it is common for egg donors (and for them!) to have a positive screen. In most cases, as long as the sperm provider has had a normal carrier screen result for any gene you are known to be a carrier of, the chance for their child to be affected will be very low. The same is true for the reverse, when the sperm provider has a positive screen, and you have a normal result for that gene. The intended parents' doctor or genetic counselor will help them understand the combination of your and their results together to make sure they are comfortable with the match.

Most egg donor agencies have a list of specific genes for which they will not accept women who are carriers to be egg donors. This may include some or all of the following rare scenarios:
You are a carrier of an X-linked gene
You are a carrier of a gene that is associated with an increased chance for carriers to develop certain health issues
You are a carrier for two variants in a gene (in which case you may have a very mild form of that condition)
Each agency has different criteria. If you are not accepted as a donor based on carrier screening results, it is important for you to understand exactly what your results mean and if your inability to be a donor is only specific to a particular match, or is likely to affect your eligibility elsewhere.
6.

How are my carrier screening results used in the matching process?

Intended parents (sperm providers) often complete their own carrier screening before selecting an egg donor. This way, they can consider their own genetic results in the selection process and choose a donor who has already tested negative for any recessive condition they carry. They can also generally feel comfortable selecting a donor who has a positive carrier screen if they have already screened negative.

Other times, carrier screening may be performed on a potential egg donor after the match has already been made official. In this case the match could be cancelled if you are unexpectedly found to carry the same condition as the sperm provider (due to the 25% risk to the child), or if you carry a gene that excludes you from being a donor altogether. These are rare scenarios, but can be important to understand in order to set expectations for the process and timeline.
7.

What does it mean to have a negative carrier screen?

A negative or normal screen is great news (even though, as mentioned earlier, it is less common than having a positive screen!). This means that no changes were found in any of the genes on the panel tested by the lab. It is important to remember that no test is perfect - carrier screening does not test for all recessive diseases and is not able to identify all carriers for the diseases that were tested.
8.

How does my medical and family history relate to carrier screening?

While carrier screening is valuable in identifying risks for certain recessive diseases, it plays almost no role in assessing other types of genetic risks, inherited diseases or traits. If you or a close family member have a condition that is possibly genetic (such as a mild or severe birth defect, learning issue, cancer, cardiac disease, or inherited disorder) you will be asked for details about this as part of the medical and family history assessment of the donor screening process. Sometimes, a genetic counselor or doctor will recommend other specialized genetic testing to an egg donor applicant in order to address a condition in the family medical history that would not have been tested for on carrier screening.
9.

Will the test tell me anything about my own health?

Carrier screening is not a good overall genetic health screen, since it is primarily looking at "reproductive risks" (to the next generation) and not at one's personal health risks or susceptibilities. In rare cases, carrier testing reveals that a donor applicant has an increased risk to develop a health issue since for certain genes, just being a carrier has some associated medical risks. Should this occur, a doctor or genetic counselor may recommend additional medical screening for you.
10.

Will I ever need to be retested?

The number of different genes that are tested for at once on a single carrier screening test (panel) can increase over time as new genes are discovered. Therefore, egg donors sometimes will be asked to undergo a second, updated carrier screening test at a later date; for example, in preparation for a new egg donation cycle for another intended parent.
11.

How can I use this information?

If you are hoping to have children of your own one day, your carrier screening results may help you anticipate whether your reproductive partner will need carrier screening as well. It is always best to do carrier screening before a pregnancy is conceived. In addition, if tests and technologies have changed significantly since your carrier screening was done, you may need to update your testing. It is important that you save and share your test results with any healthcare provider who cares for you during a future pregnancy.

In summary, carrier screening is a powerful tool in the donor matching process. Your agency, clinic, and/or genetic counselor are all available to help you through this process as you begin the exciting journey of being an egg donor!

Emily Mounts, MS, CGC
Emily Mounts is board-certified genetic counselor who has worked in reproductive genetics for 25 years. Most recently she directed the fertility genetic testing and counseling program at ORM Fertility in Portland, where she oversaw preimplantation genetic testing, genetic carrier screening, and the gamete donor genetic screening programs for 10 years. She has co-authored multiple publications on fertility genetics and frequently presents at national conferences. She is a former Chair of the American Society for Reproductive Medicine Genetic Counseling Professional Group. Emily completed her Bachelor's degree at the University of Michigan and her Master's degree in genetic counseling at the Medical College of Virginia.
Emily currently serves as an independent consultant helping clinics, agencies, labs, and ancillary businesses develop and streamline fertility genetics services, and can be reached through LinkedIn: https://www.linkedin.com/in/emilymounts/ or at emily@focusgeneticconsulting.com.
Related Genetics in Donor Egg IVF Articles to Guide Your Journey
What you need to know to decide about whether to undergo preimplantation genetic testing, or PGT, on the embryos created through the IVF process.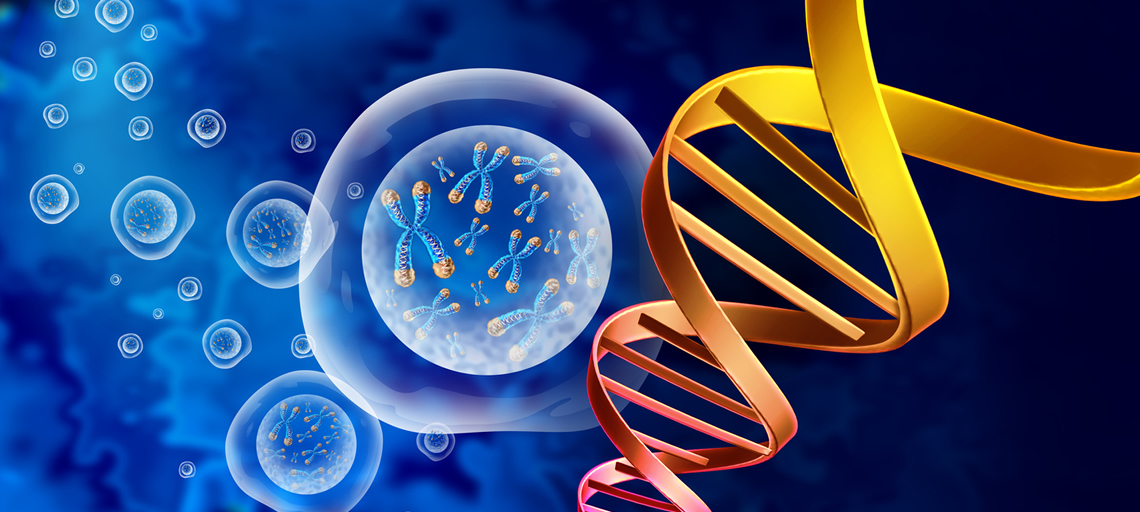 As intended parents who are thinking about starting or expanding your family, you may wonder how your own and your egg donor's genetic health are considered in the donor egg IVF process.