We Are Family: The Modern Transformation of Parents and Children
By Susan Golombok, 2020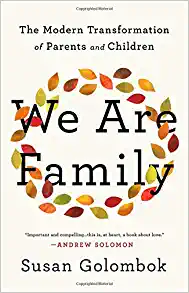 From one of the world's leading experts, this absorbing narrative history of the changing structure of modern families shows how children can flourish in any kind of loving home.
The past few decades have seen extraordinary change in the idea of a family. The unit once understood to include two straight parents and their biological children has expanded vastly—same-sex marriage, adoption, IVF, sperm donation, and other forces have enabled new forms to take shape. This has resulted in enormous upheaval and controversy, but as Susan Golombok shows in this compelling and important book, it has also meant the health and happiness of parents and children alike.
We Are Family is unique, authoritative, and deeply humane. It makes an important case for all families—old, new, and yet unimagined.
Let's Talk About Egg Donation: Real Stories from Real People
By Marna Gatlin, Carole Lieberwilkins Mft, 2019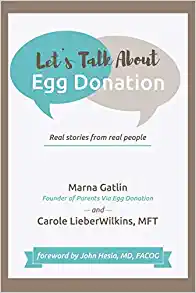 Let's Talk About Egg Donation was written by, for, and about families built through egg and embryo donation. It takes the reader on a journey--from infertility diagnosis, to pregnancy, to how to talk to your child about egg donation.
Let's Talk About Egg Donation tells true stories of real families who are parenting via egg and embryo donation. Their stories are woven throughout the book to craft an informative, easy-to-read narrative that focuses on positive language choices. This is the first book written by parents through egg donation that gives you age-appropriate scripts for how to take the scary out of talking to your kids about the special way in which they were conceived.
Your Future Family: The Essential Guide to Assisted Reproduction
By Kim Bergman, PhD, 2019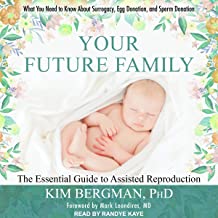 From one of the world's leading authorities, a practical resource guide filled with the essential information you need to know about assisted reproduction
Third-party reproduction is now easier, more accessible, and more successful than ever before, yet it is still a complex process. Before you start down this path to parenthood, there are important questions to consider such as, "How are sperm, eggs, and embryos screened?", "How do I find a donor?", or "What are the legal issues surrounding surrogacy?" Here, psychologist Kim Bergman—an expert in the field and a mother herself through assisted reproduction—provides the answers you need and more.
Your Future Family provides a roadmap for navigating the journey of building a family through assisted reproduction. It outlines the very first steps you should take, the options available to you at each turn, and includes essential advice and tips to help set you up for success. Filled with personal anecdotes from Bergman's own life, as well as the lives of her clients, this book brings the human element of creating a family this way to life.
Three Makes Baby: How to Parent Your Donor-Conceived Child
By Jana M. Rupnow LPC, 2018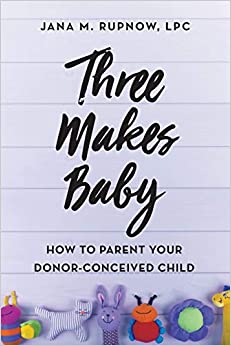 Highlighting and addressing the most common concerns Intended Parents have about Donor Conception. Millions of people dream of having a baby but struggle for years with infertility or seek other unconventional ways to build a family. In an era of new options in reproductive medicine, many couples are using a third person's egg, sperm, or embryo to conceive. Having a child with another person's genetics is complex. Couples have concerns about how donor conception will affect their future family life, especially their child. Confusion and fear can leave parents feeling unequipped on this path to parenthood. Shame and unresolved grief about infertility create silence around a controversial topic that needs a voice. Secrets can hurt a family.
A fertility counselor addresses your urgent questions: Why should we tell our child we're not genetically related? How do we tell our child about donor conception? And when is the best time? What if my child is upset? What if I don't feel like the real parent? Will others treat our family differently? Should we keep the donor a secret? You can learn to overcome fears that make you want to keep a secret—yet maintain your family's privacy. This book offers education and awareness so parents can guide their donor-conceived children through various stages of development with age-appropriate conversations.
The Ultimate Guide for Gay Dads: Everything You Need to Know about LGBTQ Parenting But Are (Mostly) Afraid to Ask
By Eric Rosswood, 2017
If You are Thinking of Becoming a Gay Dad, or if You are Already a Gay Dad ─ This Book is for You!
More and more gay men are turning to adoption and surrogacy to start their own families. An estimated two million American LBGTQ people would like to adopt and an estimated 65,000 adopted children are living with a gay parent.
Unlike other parenting books that have whole chapters focusing on things specifically related to mothers, this parenting book replaces those sections with things relevant to gay dads. It covers topics like how to find LGBT friendly pediatricians, how to find LGBT friendly schools, how to childproof your home with style, how to answer awkward and prying questions about your family from strangers, examples for what two-dad families can do on Mother's Day, and much more. The book also includes parenting tips and advice from pediatricians, school educators, lawyers, and other same-sex parents.
Having Your Baby Through Egg Donation
By Ellen Sarasohn Glazer, 2013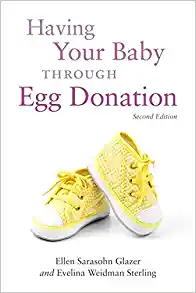 Having Your Baby Through Egg Donation is a helpful, authoritative guide to negotiating the complex and emotive issues that arise for those considering whether or not to pursue egg donation. It presents information clearly and with compassion, exploring the practical, financial, logistical, social and ethical questions that commonly arise. This fully updated second edition also includes recent developments in the field, including traveling for egg donation and the emerging field of epigenetics.
This book will be valued by all those considering or undergoing donor conception, as well as the range of professionals who support them, including infertility counsellors, psychologists, therapists and social workers.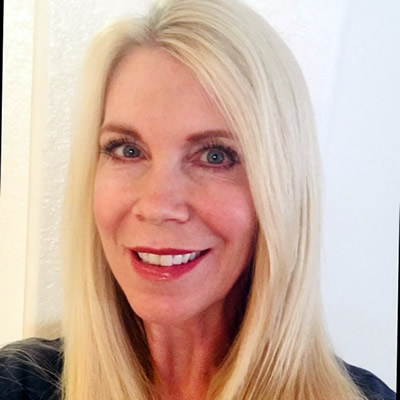 Jenna Lake
Jenna Lake is co-founder of EDC Nexus, a unique registry developed to support Intended Parents, Egg Donors and Donor-Conceived Offspring — identified or de-identified — through a private online database providing medical updates and a mode of communication.
First and foremost, Jenna is the proud mother to a teenage, egg donor-conceived son. Her journey through third party reproduction directly launched a 15+ year career overseeing one of the largest clinic-led egg donor programs in the United States. After matching more than 3,000 cycles, and witnessing the ever-increasing demand for donor-conceived families to connect with their genetic and biological stories (and donors to stay informed of their contribution), Jenna helped to create a secure means of exchanging vital information and ensuring greater peace-of-mind on many fronts.
Currently, Jenna also serves as Operations Manager at Egg Donor Connect. She is a past board member of Parents via Egg Donation, former consultant for a surrogate agency, and the author of several articles focusing on Egg Donors and Intended Parents. Jenna can be reached through her LinkedIn profile, or via email at jenna@eggdonorconnect.com or coordinators@edcnexus.com.
Related Book Recommendation Articles to Guide Your Journey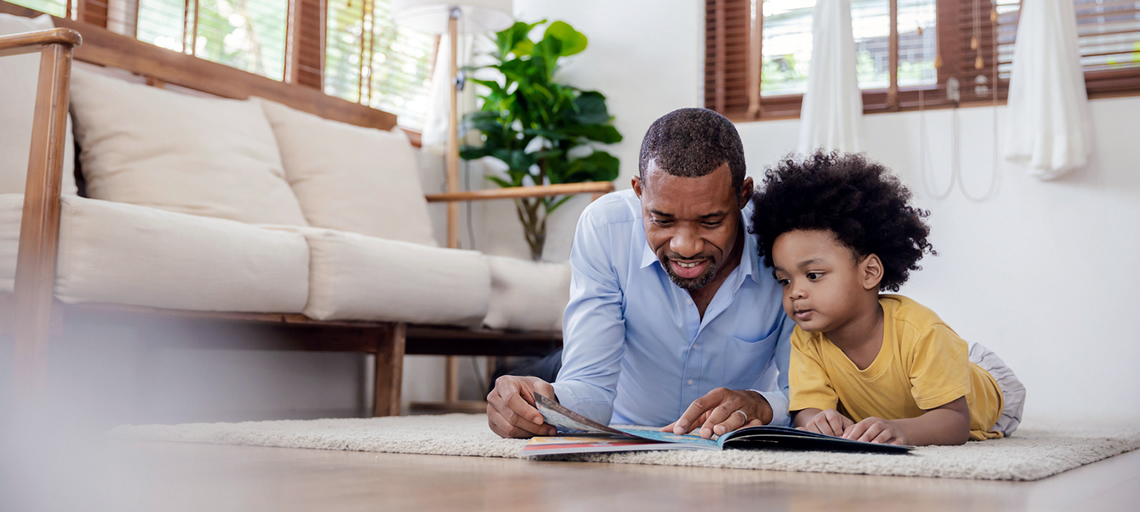 EDC has gathered some wonderful titles that illustrate the remarkable journey for egg donor-conceived children.